Lufthansa and Pentaho:
Big Data Analytics Interview
Lufthansa is now able to aggregate and feed data into a management cockpit to analyze collected data for key decision-making purposes in the future, enabling the company to detect patterns on large amounts of data at a rapid speed.
---
ODBMS blog, by Roberto Zicari, Feb 4, 2013
Roberto Zicari, the editor of ODBMS.org, interviewed James Dixon, co-founder and Chief Geek / CTO,
Pentaho Corporation, on the state of the market for Big Data Analytics. James Dixon was the featured "geek" in CNNMoney story on best jobs in America - representing Computer and Information Scientists.
Here are some excerpts from the interview.
RVZ Q1. What is In your opinion the expected realistic Market Demand for Big Data analytics?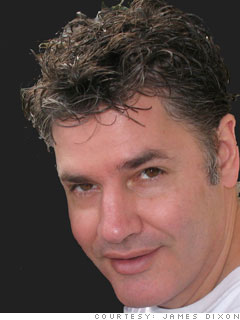 James Dixon: Big. Until recently it has not been possible to perform analysis of sub-transactional and detailed operational data for a reasonable price-tag. Systems such as Hadoop and the NoSQL repositories such as MongoDB and Cassandra make it possible to economically store and process large amount of data. The first use of this data is often to answer operational and tactical questions. Shortly after that comes the desire to answer managerial and strategic questions, and this where Big Data Analytics comes in. I estimate that 90% of all Big Data repositories will have some form of reporting/visualization/analysis requirement applied to it.
...
Q3. Pentaho has worked with Lufthansa to improve their passenger handling. Could you please tell us more about this? In particular what requirement and technical challenges did you have for this project? And how did you solve them?
James Dixon: Lufthansa needed a solution that would make the core processes of Inter Airline Through Check In (IATCI) accessible, measurable and available for real-time operational monitoring. They also wanted to deliver consolidated management reporting dashboards to inform decision making out of this information. This was implemented by Pentaho's services organization with onsite training and consulting. Our Pentaho Business Analytics suite was used for the front-end for real-time data analysis and report generation. In the back-end, Pentaho Data Integration (aka Kettle) retrieves, transforms and loads the message data streams into the data warehouse on a continuous basis.
Q5. What is special about Pentaho's big data analytic platform? How does it differ with respect to other vendors?
James Dixon: We have an end-to-end offering that encompasses data integration/orchestration across Big Data and regular data stores/sources, data transformation, desktop and web-based reporting, slice-and-dice analysis tools, dash boarding, and predictive analytics. ...
Read more.

---