Visualise Open Government Data
What can you do with the thousands of open government datasets? Google and Open Knowledge Foundation are launching a competition to find the best dataviz. Enter by Apr 2.
---
Guardian, Feb 12, 2013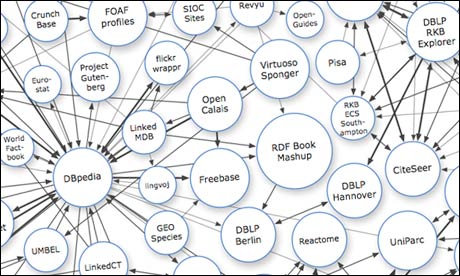 Governments around the world are releasing a tidal wave of open data - on everything from spending through to crime and health. Now you can compare national, regional and city-wide data from hundreds of locations around the world.
But how good is this data? We want to see what you can do with it. What apps and visualisations can you make with this data? We want to see how the data changes the way you see the world.
This competition is in conjunction with Google and the Open Knowledge Foundation.
All we want you to do is to take an open dataset from any government open data website and visualise it.
You don't have to be a developer to enter this competition - although we are always interested in innovative new approaches to visualising data. The most important categories for us are visualisations that approach the subject in a new way, mashing up unexpected datasets with clear and beautiful visualisation.
The competition is open to citizens of the UK, US, France, Germany, Spain, Netherlands, Sweden. The winner will take home $2,000 and the result will be published on the Guardian Datastore on our Show and Tell site.

Download the key datasets via datacatalogs.org
Closing date: 23:59 BST on 2 April 2013
Read more and enter here.