SAP: Change How Business Intelligence is Managed
This paper details how in-memory computing can change the way you manage business intelligence and the value your business can derive from the technology.
---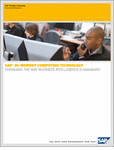 "Change How Business Intelligence is Managed"
For business and IT executives, the paper furnishes substantial information and business examples about what changes they can look forward to and how those changes can catalyze their strategic initiatives. While non-SAP customers can integrate in-memory technology into their existing software environments, SAP customers can transform their businesses into real-time enterprises with game-changing potential without disrupting their existing IT landscapes.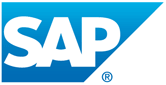 The Business Transformation Services group of SAP Consulting is available to help you assess the impact this technology can have on your IT environment and develop a strategy that leverages it specifically to differentiate your business.
The first product to leverage SAP In-Memory Computing technology is SAP In-Memory Appliance (SAP HANA) software, which is currently in use at SAP and with SAP customers.
Offered Free by: SAP

---