Interview: Arpit Gupta, CEO, Actionable Analytics on Enterprise Challenges in Big Data and Cloud
We discuss Actionable Analytics start-up, enterprise challenges in Big Data, relationship with cloud computing, metrics vs. insights, Big Data expectations and more.
---
Arpit Gupta
is the founder and CEO of
Actionable Analytics
which he started after participating in numerous conferences, meeting with several customers and having worked at senior leadership roles at Rackspace, Amazon, Yahoo, Oracle, shy of 33 patents and publications with a bachelors of engineering in Computer Science, MBA in Finance and PhD course work in Data Mining.
Arpit is an active speaker at conferences and have interests in Big Data, eCommerce, Ads, Search, Risk, Fraud, Mobile. He actively advises multiple companies in the above mentioned areas.
Here is my interview with him:
Anmol Rajpurohit: Q1. What does AA do? Why is Big Data important for Actionable Analytics?
Arpit Gupta:
Actionable Analytics
(AA) is building decision as a service(DAAS) platform on the cloud for big data.
It allows customers to build, deploy, manage predictive models and operationalize predictions. It has been a challenge to draw insights from data. As the data grows, the need to get actionable insights becomes very important. DAAS allows rapid experimentation framework, that is easy to use and affordable, which is a must when working with huge data sets.
AR: Q2. Currently, what are the biggest challenges in harnessing Big Data for the enterprise? How do you see this change in near future?
AG:
Big data technologies are not good fit for all enterprises. There has to be a business buy in and the right tool should be used to solve it, be it a big data solution or tradition data solution.
Prototyping seems to be the way to go. Go for the low hanging fruits and generate the momentum to run big ticket projects.
AR: Q3. What do you think of the relationship between Big Data and Cloud Computing?
AG:
Cloud has made the storage of data very cheap. It offers the scale for distributed computing at a pay as you go pricing model. Both computing and storage help lower the cost of analyzing big data.
AR: Q4. During your talks you often mention "Metrics Are Easy; Insight Is Hard". What do you mean by it?
AG:
People tend to measure what has happened. Metrics such as KPI, Dashboards, trends all tell what has happened. They answer what happened. But real analysis is to determine why it happened, what were the reasons for the numbers. This is the most challenging part, actionable insights that not only tell you what occurred but why its happening and what you need to do to keep or alter the course.
AR: Q5. How do you think the expectations from Big Data have evolved over time? Where do you see them headed in the future?
AG:
Earlier Internet companies such as Yahoo, Google, Facebook used to use these terms but now there is broader adoption even if its in proof of concept stage. Now people have started to ask ROI questions, its no longer an experiment outside of the traditional big data companies. We will we some consolidation in industry in coming quarters.
AR: Q6. If you were a fresher starting in Analytics industry today,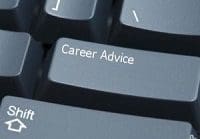 how would you shape up your career?
AG:
Study stats, data structures, economics, DBMS and maths. Take online courses on machine learning and experiment on pen source tools such as Weka, Mahout, Hadoop etc. Be part of industry groups. Apply in big data companies to start the career there.
AR: Q7. Which book (or article) did you read recently and liked? What keeps you busy when you are away from work?
AG:
I mainly get my content through LinkedIn or sometimes I search on web. I was very fascinated with use of data in Indian Elections recently and analysis done by Rediff Labs.
Apart from work I enjoy debates and discussions on economics, politics, culture and relationships. Motivational speaking, mentoring, singing, dancing and volleyball are some of my interests that I actively pursue.
Related: