Metis Data Science Bootcamp Open House, New York City, Feb 3
Meet instructors, students and alumni of Metis Data Science Bootcamp, enjoy pizza and drinks as instructors walk you through a sampling of what students learn in 12 weeks.
---
Metis Open House: Meet the Instructors,
Students and Alumni
of the Data Science Bootcamp
Visit us at
Metis
in New York City on Tuesday, February 3 from 6:30 - 8pm and meet the instructors, students and
alumni
of our
Data Science Bootcamp
.
Enjoy pizza and drinks on us as Data Science instructors Irmak Sirer and Bo Peng walk you through a sampling of what students learn throughout their 12 weeks of project-based Data Science work.
6:30 - 7:00 Register, Mingle, Eat & Drink
7:00 - 7:30 Instructors Irmak and Bo discuss the Metis Data Science Bootcamp
7:30 - 8:00 Chat with Metis students, staff and alumni and enjoy more food & drink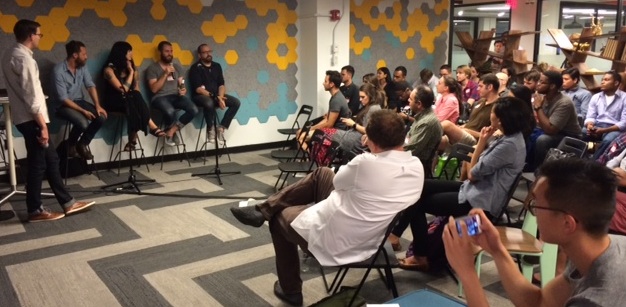 Leah Nicolai, Metis Program Manager, and Lillian Landrum, Metis Talent Placement Manager, will be available to speak with you about the Bootcamp and career support experience. Metis co-founder Jason Moss will also be on hand to take your questions.
Plan on learning about the Bootcamp curriculum and outcomes and how it culminates with the Metis Career Day when hiring partners come to Metis for student portfolio reviews.
Register here
.