Webinar: The Pragmatic Text Miner, Feb 11
Learn about text mining of biomedical literature, challenges in building large collections, and how bioinformatics professionals can overcome those challenges.
---
Copyright Clearance Center presents a complimentary webinar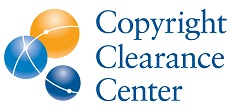 The Pragmatic Text Miner
February 11, 2015
1:00 - 2:00 PM EST
Life science companies increasingly rely on text and data mining to glean important insights from vast amounts of published information. From drug discovery and clinical trial development to drug safety monitoring and competitive intelligence, text mining has many applications for life sciences.
Join Lars Juhl Jensen, professor at Novo Nordisk Foundation Center for Protein Research at the Panum Institute Copenhagen, as he discusses:
Text mining of biomedical literature
Challenges researchers face in building large collections of content to mine
Ways bioinformatics professionals can overcome those challenges
Register here