Webinar, Jun 24: Using Text Mining to Improve Patient Care
Learn about a novel use case of applying text mining tools during and after patient rounds in a hospital, including use of text mining on a tablet computer to extract information to aid physicians on their daily visits to patients.
---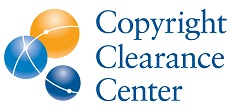 Using Text Mining to Improve Patient Care
Fri, June 24, 2016, at 2 times:
Jonathan will provide a look back over the past few years to see how the solution has evolved from its inception to how it is being used today. He'll also walk through a series of real life case studies to illustrate how the solution has assisted physicians in their diagnosis and treatment of patients.
CCC's Chris Kenneally will facilitate the session.
Featured Speaker: Jonathan Hartmann
Jonathan Hartmann is the Senior Clinical Informationist and Head of Data Management at Georgetown University Medical Center. Previously, he was AHEC Program Librarian at the University of South Florida; Reference & Instruction Librarian and Assistant Professor of Instructional Resources at the Massachusetts College of Pharmacy and Health Sciences; and Outreach Coordinator, AHEC Librarian, and Instructor in the Department of Medicine at the Medical College of Ohio. He holds a Bachelor of Arts degree in Anthropology from Kent State University and a Master of Library Science degree also from Kent State University.
Friday, June 24, 2016, at
9 am ET / 14:00 BST / 15:00 CEST
or
10 am PT / 1 pm ET / 18:00 BST / 19:00 CEST
---