Top /r/MachineLearning Posts, June: Microsoft Videos, Machine Learning Training Pathway, Free Books!
Microsoft Research Machine Learning Videos; Free Machine Learning Training Pathway; Andrew Ng's New Book; Coursera Removing Free Online Courses; Free Books!
---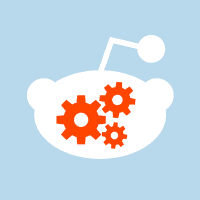 In June on /r/MachineLearning, there were free videos, free books, free courseware, and a quality curriculum made up of free offerings. The word of the month for June is clearly a four letter word starting with 'F'.
The top 5 /r/MachineLearning posts of the past month are:
1. Microsoft Research Shared 180+ videos on Youtube, Most Involve ML +431
This lot of videos covers a wide range of topics, from general AI, to design issues, to cloud computing, to a variety of machine learning topics and beyond. Microsoft Research has added heavily to these offerings on what seems to be a daily basis since this Reddit post as well. Free knowledge from a top research institute in the field is always welcome.
2. The Open Source Society's Solid Path to Learn Data Science and Machine Learning +405
This is from the Open Source Society:
This is a solid path for those of you who want to complete a Data Science course on your own time, for free, with courses from the best universities in the World.

In our curriculum, we give preference to MOOC (Massive Open Online Course) style courses because these courses were created with our style of learning in mind.
You can register for free at Open Source University to track your performance in the curriculum, optionally. The Open Source Society also offers a Computer Science path as well.
3. Andrew Ng Offering a Free Draft Copy of His New Book (until Friday Jun 24th) +356
Andrew Ng is working on a new book, chock full of advice for building machine learning systems gained from years of experience doing the very same. Ng is was offering free draft chapters of the book as they are finished, provided you signed up to the book's mailing list by June 24th. With that date come and gone, it's too late to get in on the offer; however, if you happened to miss it, I would wager that the draft chapters will be popping up everywhere once they are released to email list members. Plus, the book will be available to all once completed.
Check out the book's site for more info on Machine Learning Yearning.
4. Coursera‬ Removing 472 Free Online‬ Courses‬ on June 30th, Legal Download Guide +323
Here's another story whose time has come and gone. Coursera has pulled a number of their quality free courses as of June 30th, as terms of service and course offerings have changed. It did make this announcement in advance, and its terms of service at the time allowed for legal download of said course material for those interested in archiving, or for attaining for future reference and/or study.
A linked download guide provided instructions for the uninitiated to follow for achieving these course downloads. Since the time has come and gone, hopefully, again, you took advantage if you were interested. These courses, especially the popular ones, will go on living for a long time, floating around the internet, though the legality of their acquisition at this point has become less clear.
Better yet, visit Coursera to find out their current course offerings.
5. 16 Free Machine Learning Books +247
A list of 16 freely-available (and legally so) books on machine learning. Included are some relevant classics like The Elements of Statistical Learning and Reinforcement Learning: An Introduction, along with more than a dozen others. The corresponding thread on the /r/MachineLearning subreddit includes some additional suggestions as well.
Related: