TDWI Analytics, Big Data, Data Science Training: Las Vegas, February
TDWI Las Vegas, Feb 12-17 is the leading event for Analytics, Big Data, Data Management and Data Science training, bringing together the brightest minds in data to share their expertise and insights. Choose from 5 core learning tracks, TDWI Leadership Summit, or Data Science Bootcamp.
---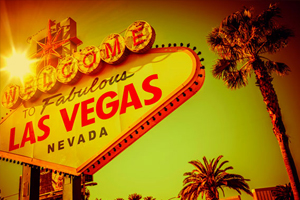 TDWI Las Vegas Conference: The Leading Event for Analytics, Big Data and Data Science Training
Feb 12—17, 2017 // Caesars Palace
Data Insight for the Enterprise
What happens in Vegas can change your career. TDWI Las Vegas, the leading conference for analytics and data management training, addresses our greatest data challenge head-on: harnessing the power of data and analytics to extract high-value insights that enable faster, smarter business decisions. Analytics requires a team with skills across a spectrum of disciplines, from architecture, data management, and data preparation to data analysis, visualization, data storytelling, and more.
Choose from five core learning tracks on all things analytics:
Data & Analytics Foundations, Data Science A to Z, Leading with Data, Managing Data for Analytical Insight, Analyze & Discover
---
Co-located TDWI Leadership Summit:
Putting Big Data And Data Science To Work In Your Organization
Feb 13—14, 2017 // Caesars Palace
An interactive summit for business, IT, and BI leaders who are bringing data science and advanced analytics into their organizations.
As companies seek to drive growth from data, they must expand the types and volume of data they analyze. TDWI research indicates increasing interest in analyzing disparate data types: streaming, geospatial, machine-generated, and unstructured text, to name a few. To meet this need, organizations are modernizing their data infrastructures and platforms. They are adopting advanced analytics. They are looking at the skills they will need to be successful. They are organizing to execute.
LEARN MORE
---
TDWI Las Vegas Data Science Bootcamp
Feb 13—14, 2017 // Caesars Palace
A TDWI Certificate Track
TDWI's Data Science Bootcamp will lay the groundwork for your journey to becoming data scientist. This two-day intensive learning experience covers the most important aspects of a data scientist's role. You'll learn essential data science skills directly from today's data science thought leaders. From sourcing and preparing data, to analytic modeling with data, interpreting results, and delivering insights to the business, the Bootcamp provides end-to-end coverage of what it takes to succeed as a data scientist.
LEARN MORE
---
TDWI Accelerate Boston: Accelerate Your Path to Data Science Success
April 3—5, 2017 // The Westin Copley Place
Get ahead of the game, stay competitive, and drive innovation with Data Science.
This 3-day conference brings together the brightest minds in data to share their expertise and insights on the future of data science and analytics.
From sessions on core data science skills to talks on the latest trends in machine learning and artificial intelligence, attendees will hear from industry experts, gain valuable skills, and network and share ideas with their data peers in an exciting and collaborative environment.
LEARN MORE