Data Science in 30 Minutes: A Conversation with Gregory Piatetsky-Shapiro, President of KDnuggets
KDnuggets founder, Gregory Piatetsky-Shapiro, joins Michael Li, CEO and founder of The Data Incubator, Jan 11 at 2:30 pm PT/ 5:30 pm ET for their monthly webinar series, Data Science in 30 Minutes. Gregory will discuss his career, from AI to Data Mining to KDD to Data Science and back to AI, and examine current trends in the field.
---
This webinar was held on January 11, 2018 - watch below
Join The Data Incubator and KDnuggets Gregory Piatetsky-Shapiro, Ph.D for the next installment of our free online webinar series, "Data Science in 30 minutes: A Conversation with KDnuggets President".
From Data Mining to Knowledge Discovery to Data Science: Gregory Piatetsky talks about his pioneering career in data science, including founding KDnuggets, and co-founding KDD Conferences and ACM SIGKDD, and examines current trends in the field, Data Science Automation, citizen Data Scientists, and implications of AI.
About the speakers: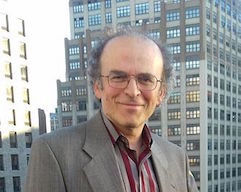 Gregory Piatetsky-Shapiro, Ph.D., is a well-known Data Scientist, and the President of KDnuggets, a leading site for Analytics, Big Data, Data Science, Data Mining, and Machine Learning. Gregory is a co-founder of KDD (Knowledge Discovery and Data Mining, the top research conference in the field) and a co-founder and past chair of ACM SIGKDD, the professional association for Data Mining and Data Science.
See also Gregory homepage or Gregory's Wikipedia page.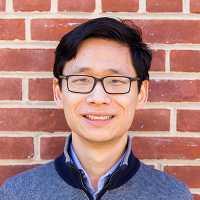 Michael Li founded The Data Incubator, a New York-based training program that turns talented PhDs from academia into workplace-ready data scientists and quants. The program is free to Fellows, employers engage with the Incubator as hiring partners.
Previously, he worked as a data scientist (Foursquare), Wall Street quant (D.E. Shaw, J.P. Morgan), and a rocket scientist (NASA). He completed his PhD at Princeton as a Hertz fellow and read Part III Maths at Cambridge as a Marshall Scholar. At Foursquare, Michael discovered that his favorite part of the job was teaching and mentoring smart people about data science. He decided to build a startup to focus on what he really loves.
Michael lives in New York, where he enjoys the Opera, rock climbing, and attending geeky data science events.