Introduction to Content Personalization
The basics of user experience and content personalization. The way to target your audience more precisely and effectively.
---
comments
By Valentina Podmazina, IO technologies.
In a constantly changing world, companies develop before global changes come into force. Innovations are the key to effective results, yet, not so long ago, improving user experience and content personalization was not vital.
User Experience Personalization
Let's look at how the things were several years ago. The way online businesses acted was similar to offline stores. Websites' content remained the same for each visitor.
Now, internet users enjoy access to incredibly diverse content, goods and multilevel sections. People are used to traditional information delivery and prefer innovative ways of building trustworthy relationships with companies, for example, how clients would react if they found goods and data on your website that they are interested in.
User experience personalization opens up opportunities for both companies and their target audiences. Clients have become more sophisticated and demanding, and IT development means that modern companies may offer much more than previously possible.
Keep reading and we'll highlight real cases of reputable media companies such as The Times and Financial Times and their work with AI and other innovative solutions.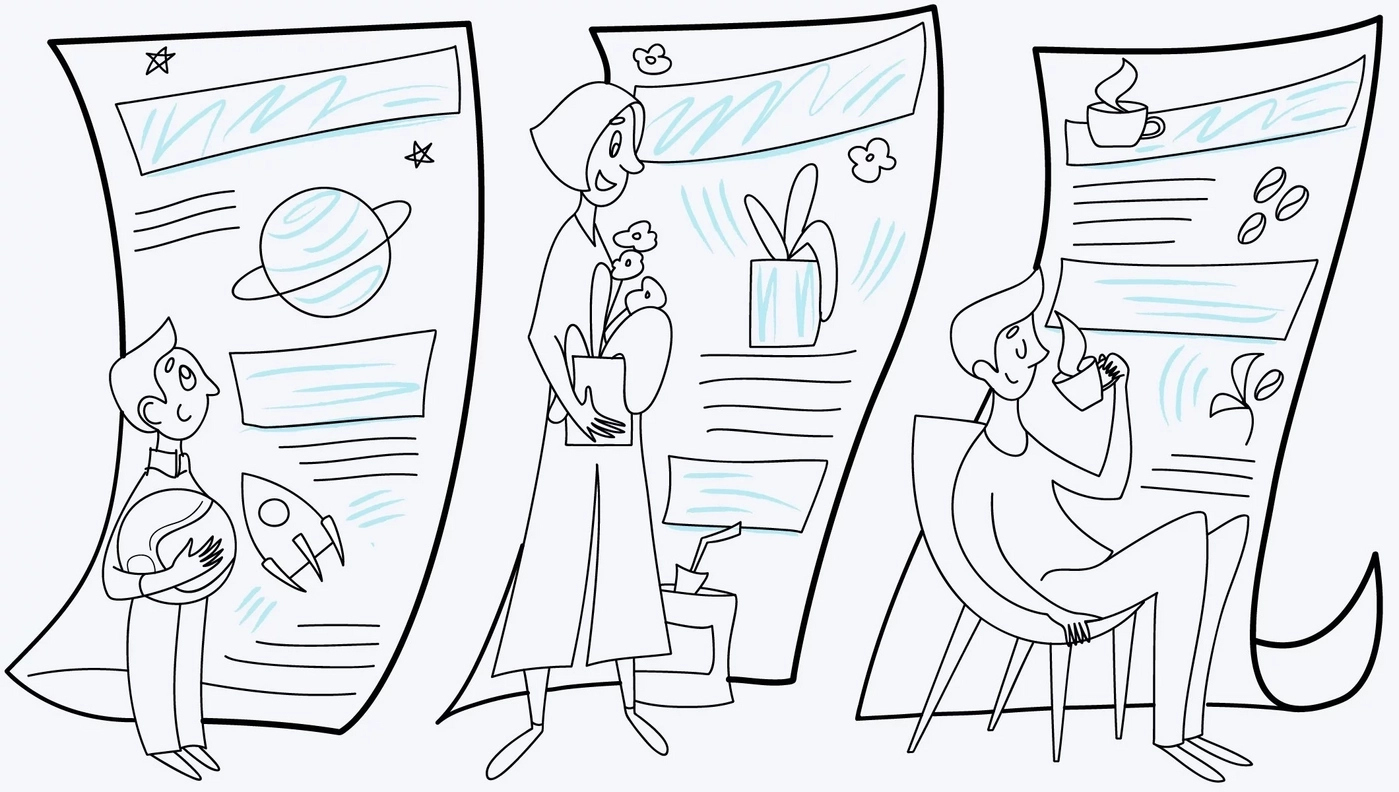 Content Personalization
Let's dive deeper into the 'Content personalization' concept. It is a part of UX personalization, which is delivering the right message to the right visitor at the right time.
Peoples' brains are designed in such a way that they always separate the main points from the background. When you visit a website and your eyes catch a piece of information that correlates with your own interests, you'll likely continue reading. Finding irrelevant information on a website creates the opposite effect.
Therefore, media & e-commerce business owners, in collaboration with marketing specialists, began to research the personalization issue. The more relevant information the target audience gets, the more loyal it becomes.
The main purposes of content personalization are the following:
Increasing visitor engagement.
Improving customer experience.
Increasing conversion rates.
Increasing customer acquisition.
Sounds complex and confusing, right? However, taking a look at modern media practices and using modern data analytics tools will help to sort things out. It's vital to keep up-to-date, as paid promotion is being replaced by personalization.
Best Practices and Examples
We'd like to share some recent case studies with you. These projects are going to become implemented solutions in the near future. You can follow these examples and be prepared for the further changes.
Financial Times
A widely-known newspaper about economics and finance, the Financial Times received a Google grant to develop their user experience strategy in collaboration with CRUX. They make content personalized for both:
Increasing subscription rates.
Decreasing the churn rate.
What's more, they added elements of gamification to the personalization process. We will cover the waterfront on this topic in the near future, so we recommend you subscribe to our blog to learn more.
The more articles on the specific topic visitors read, the more points they get. A special section with numbers situated to the right hand side of texts will also show related articles that could interest a visitor with their own score points.
For example, if one has read several articles and received a 45%, the box will show that reading the next article from the list will add 10% more.
This illustrates a new level of content personalization which doesn't just show the right message to a visitor, they want to make their visit unique and customized.
The Times
Another reputable newspaper the Times, began working on content personalization pursuing the same goals with Financial Times. They participated in the Google program too and received a grant to develop an AI 'digital butler' called JAMES. This AI pretended to individualize and distribute the chosen content to readers.
These are not the only examples. For instance, our clients are working on making their content personalised too. It's not just a popular trend, but an initiative that will boost business achievements.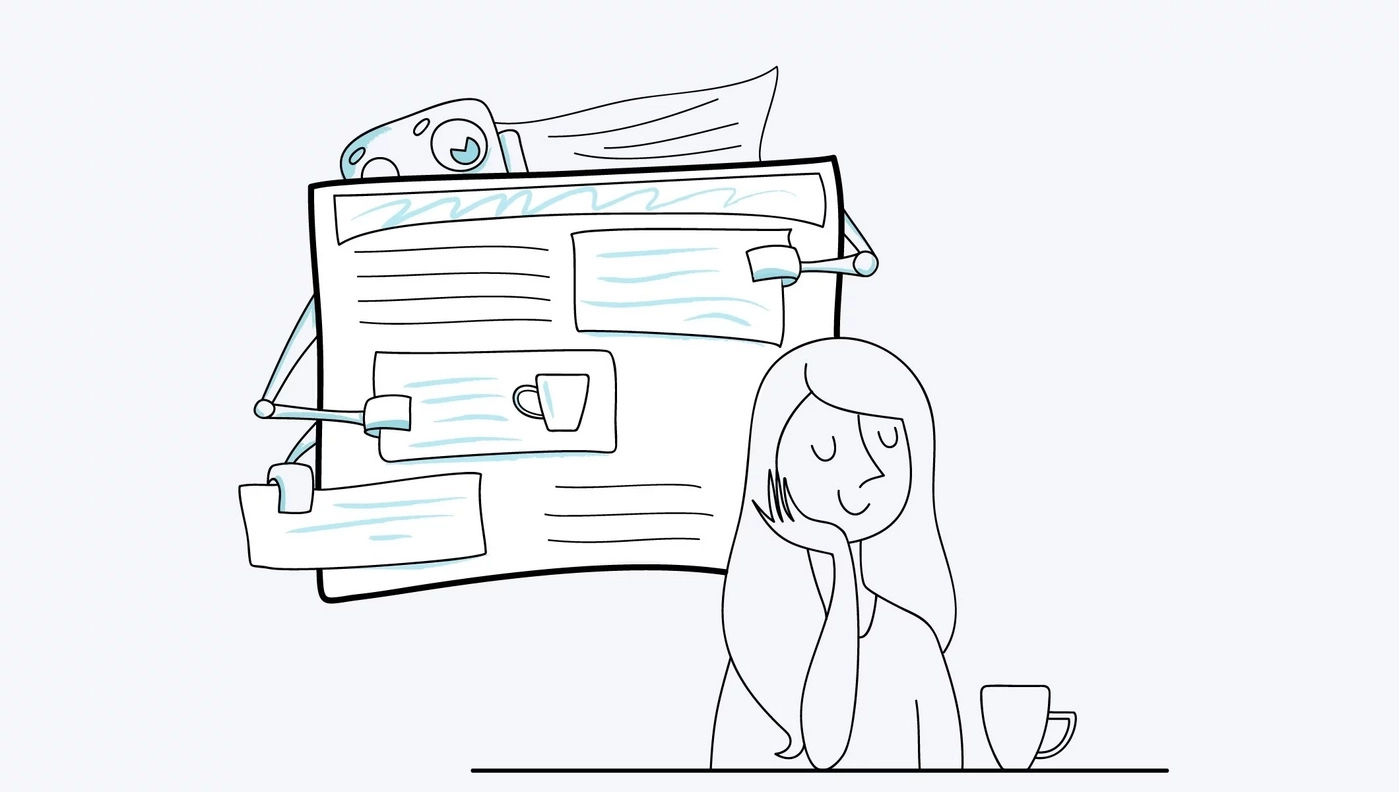 Mittmedia
This Swedish legacy publisher is already developing and introducing its own content personalization system called Soldr. This system gathers user parameters including demographics, user type, device, favoured content, and many more.
The Soldr data platform collects data and sorts and segments it. It sorts content along with specific users' interests. A visitor will see not only the articles they'll like, but also teasers for other relevant materials.
What's more, users can receive content easily: as push-notifications, via the app, as a newsletter. The system defines the right message, time and channel for optimum delivery to subscribers.
As a result, the click rate and the time spent on the website increases, as well as the number of loyal users and regular readers. All this increases the probability of converting regular visitors to paid subscribers.
Mediahuis
Mediahuis is working on two solutions at once:
Wave. This system collects brief, timely news stories and audio files suitable to everyone's unique interests. Information will be delivered to people via devices like connected smart watches, home assistants and cars.

Mediahuis. The goal of this project is measuring and predicting engagement, and integrating daily editorial insights in the whole production process. It should boost the transformation of the editorial team from print-centric to a data-driven approach.
Our Content Personalization Strategy
Understanding the importance of changes and innovations, IO Technologies follows the trends too and we have reached the level where we can research, measure, make conclusions, and segment target audiences to decide what content would be suitable for those segments.
In the end, our clients get not only filtered data that can be used for their business improvement, but ready-made solutions on HOW to do so.
How to achieve this:
Analyzing outcomes: when information technologies come together with the right human decisions. (effectiveness of CP, what metrics to use, what questions to answer)
Our content personalisation system gives newsrooms an opportunity to deliver the right message to the right audience at the right time. In collaboration with data-driven teams, the results can be colossal.
Bio: Valentina Podmazina is Content Lead for IO Technologies. Writes about data-driven culture, utilization of analytics by newsrooms and other actual topics for publishers.
Original. Reposted with permission.
Related: