Corios: Data Architect
Seeking a data architect, responsible for the design and quality of data solutions such as analytic data marts, to lead the implementation of Corios' data solutions for clients in regulated industries.
---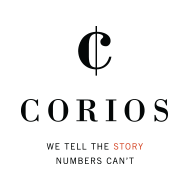 Company: Corios
Location: Portland, OR
Web: www.coriosgroup.com/
Position: Data Architect

_Contact_:
This job is closed.
About Corios LLC
We're a Portland, Oregon-based management analytics consultancy looking to hire an accomplished and insightful data architect who can lead design of various data solutions from our Durham NC office.
At Corios, we tell the stories the numbers can't; we believe business decisions are influenced not only by the measurement of behavior, but by synthesizing data-driven insights along with our past experience in order to deliver the most relevant interpretation and client recommendations possible. 
Our clients are leading financial services, energy and retailing companies in North America and around the world. Corios helps our clients make important decisions about customer acquisition, lifecycle marketing, utilization, retention, pricing, delinquency, debt recovery, capacity planning, and financial crime detection and prevention. To meet those objectives, we leverage deep expertise in predictive analytics, statistics, econometrics, forecasting, experimental design and mathematical optimization, and the business processes that leverage those analytical disciplines.
About the Data Architect role
Data architects at Corios are responsible for the design and quality of data solutions such as analytic data marts. As a part of the operations team at Corios, the data architect would lead the implementation of Corios' data solutions for clients in regulated industries such as financial services, insurance, retail, and energy sectors. Ideal candidates will take an active approach when leading these implementations.
Responsibilities
Qualified candidates should possess most of the following skills, knowledge and experience:
Leads teams of data engineers and analytical consultants to implement high quality solutions
Contributes as part of a highly collaborative project team
Determines database structural requirements
Develops and designs database solutions
Expert resource for maintaining database performance by identifying and resolving problems
Provides database expertise, including expertise in SQL and database administration
Grows knowledge by participating in educational opportunities, reading professional publications, maintaining personal networks, and participating in professional organizations
Skills Required
Depth in data modeling and database design across all phases of data modeling, from conceptualization to database optimization
Imagination, and the ability to conceive and portray the big data picture
Top tier problem solver
Source of expertise and trusted advice - well respected and influential
Experience building data models and other architectural documents using software such as ERwin or MS Visio
Familiarity with emerging data technologies such as columnar and NoSQL databases, predictive analytics, data visualization, and unstructured data
Skills Desired
Experience with database appliances such as Exadata, Teradata, and Netezza
Experience with Hadoop ecology solutions
SAS programming, and a working knowledge of SAS solutions
Working knowledge of Unix/Linux shell commands
Qualifications
10+ years of experience designing, building, and enhancing enterprise data warehouses and data marts.
Bachelor's Degree (or above) in computer science, data sciences, information sciences, software engineering, or a similar field is required
Commitment: Full time, 40-50 hours/week.  
Travel: the basic expectation for travel within North America is 10 to 40%.
Candidates are required to pass a background screen including a criminal history, reference check, bankruptcy and drug screen.
Corios LLC is a drug-free employer.
Compensation & benefits
Compensation will be commensurate with the candidate's experience and expected contribution to company performance.