Schwab: Senior Data Scientist
Seeking a Senior Data Scientist to partner with business teams across a variety of areas and applications, and work with business partners to understand business objectives and scope analytical projects that deliver insights and results.
---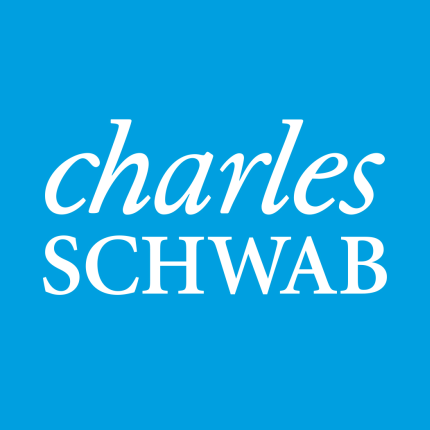 Company: Schwab
Location: Austin, TX
Web: www.schwab.com
Position: Senior Data Scientist

_Contact_:
Email to Shervanne.thomas@schwab.com.
We believe that, when done right, investing liberates people to create their own destiny. We are driven by our purpose to champion every client's goals with passion and integrity. We respect and appreciate the diversity of our employees, our clients, and the communities we serve. We challenge conventions strategically to create value for our clients, our firm and the world. We live and bring to life the concept of 'own your tomorrow' every day. We champion our employee strengths, guide their development, and invest in their long-term success. We hire optimistic, results-oriented, curious, innovative, and adaptable people with the desire to help our clients and one another succeed. 
As a company, we were established by Chuck over 40 years ago to champion Main Street over Wall Street, and to help Americans transform themselves from earners to owners. Through advocacy and innovation, we work to make investing more affordable, accessible and understandable for all. As we enter our fifth decade, we are looking for talented, innovative and driven people who believe they can help themselves, and our clients, create a better future. 
Our Opportunity: 
The Analytics & Business Insight (ABI) organization supports multiple business units across Schwab through quantitative-based decision support. Our mission is to help Schwab better understand the needs and behaviors of our prospects and clients through statistical analysis, predictive modeling, market research, and business intelligence. 
Our analytical teams within ABI provide the organization with advanced quantitative analyses and insights that help guide development of new product/service offerings, better target prospects and clients through informed marketing efforts, increase acquisition of desired prospects, understand the ROI of advertising and marketing promotions, measure and assess the impact of business strategies, and identify strategies to grow client engagement, retention, and loyalty. Our analytical services are in heavy demand as our team is a critical component in Schwab's commitment to being a leading data-driven organization. 
What you'll do: 
The Senior Manager, Data Scientist will partner with business teams across a variety of areas and applications. He/she will work with business partners to understand business objectives and scope analytical projects that deliver insights and results. He/she will work hands-on with large disparate datasets and analyze them leveraging state-of-the-art techniques and tools. He/ she will also work in a cross-functional manner with other consultants, analysts, statisticians, data engineers, and external vendors to deliver insights and solutions based on machine learning, statistical and econometric analyses.
Displaying strong business acumen and communication skills, the Senior Manager will communicate analytical results to business partner in various settings to help drive results. Our business partners place great emphasis on our ability to translate statistical and mathematical results in way that tells a clear story and guides them in actionable decisions. 
Responsibilities include:
Scope analytics projects including identifying resources and assets needed, determining analysis approach, conducting analysis, and developing execution plans.

Work independently or collaboratively throughout the complete analytics project lifecycle including data extraction/preparation, design and implementation of scalable machine learning analysis and solutions, and documentation of results.

Refine, improve and take ownership of existing machine learning models, systems and implementations; Refine and improve data science workflow and processes

Partner with technical and non-technical resources across the business to leverage their support and integrate our efforts.

Partner with infrastructure and platform teams to configure, tune tools, automate tasks and guide the evolution of internal big data ecosystem; serve as a bridge between data scientists and infrastructure/platform teams

Pro-actively analyze data to uncover insights that increase business value and impact.

Support various business partners on a wide range of analytics projects from ad-hoc requests to large-scale cross-functional engagements.

Approach analytical problems with an appropriate blend of statistical/mathematical rigor with practical business intuition.

Hold a point-of-view on the strengths and limitations of statistical models and analyses in various business contexts and is able to evaluate and effectively communicate the uncertainty in the results.

Approach analyses in multiple ways in order to evaluate approaches and compare results.

Bring a creative approach to quantitative analysis and problem solving and is able to comfortably think outside the traditional methodologies from the academic literature.
What you have:
B.S. degree in Statistics, Mathematics, Computer Science, Economics, Mathematics, Operations Research, Engineering or similar quantitative field

Graduate degree in a quantitative field highly preferred

5+ years of industry experience as a data scientist or machine learning engineer

Experience in financial services would be a plus but not necessarily a requirement

Strong understanding of how analytics supports a large organization including being able to successfully articulate the linkage between business objectives, analytical approaches & findings and business decisions,

Excellent analytical skills with demonstrated ability to solve problems

Mastery of Python plus SQL programming/data processing experience (knowledge of SAS and SAS macro programming would be a plus); knowledge or ability to learn Scala, R as necessary

Strong experience with Apache Spark and related ecosystem

Ability to work with large transactional databases across multiple platforms (Teradata, Oracle, HDFS, SAS)

Experience in visualizations and visualization frameworks such as d3 would be a plus

Good oral and written communication

Strong interpersonal skills to successfully build long-term relationships with colleagues and business partners

A results-driven individual with a passion for data/analytics who can work collaboratively with others to solve business problems that drive business growth
What you'll get:
Everyday Wellness: Healthy Rewards, Onsite Fitness Classes, Healthy Choices, Wellness Champions

Financial Fitness: 401k Match, Employee Discounts, Personalized advice, Brokerage discounts

Work/Life Balance: Sabbatical, New Mothers returning to work Program, Tuition Reimbursement Programs, Time off to volunteer

Inclusion: Employee Resource Groups, Commitment to diversity, Strategic partnerships

Not just a job, but a career, with an opportunity to do the best work of your life
Charles Schwab & Co., Inc. is an equal opportunity/affirmative action employer committed to diversifying its workforce. All applications are considered without regard to race, color, religion, sex, sexual orientation, national origin, age, disability, protected veteran status (disabled veterans, recently separated veterans, active duty wartime or campaign badge veterans, Armed Forces service medal veterans), or based on any individual's status in any group or class protected by applicable federal, state or local law.