Broadreach: Technical Lead – Analytics and Informatics
Seeking a technical lead to work closely with a team of analysts and public health experts, responsible for the conceptualization, design and implementation of the analytical and technical solutions to meet the goals of the Regional Action through Data (RAD) project.
---
Company: Broadreach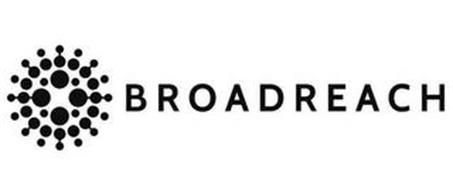 Location: Nairobi, Kenya, or Accra, Ghana
Web: www.broadreachcorporation.com
Position: Technical Lead - Analytics and Informatics
_Contact_:
Apply online.
The Technical Lead (Analytics and Informatics) is a key personnel position for a 5 year USAID-funded project called Regional Action through Data (RAD).  The goal of the RAD project is to strengthen the capacity of key African institutions and networks by using innovative healthcare technologies to influence policies and programs. The project focuses on two levels of the health system - (1) At the macro level, to aggregate information from disparate sources to provide regional and national level decision-makers the right information to make evidence-informed, data driven decisions around strategy, policies and resource allocation; and (2) At the cross-border patient/provider level, to ensure that appropriate data is collected and used for evidence-based patient care and to ensure continuity of care across borders.
About the Role:
You'll be responsible for the conceptualization, design and implementation of the analytical and technical solutions to meet the goals of the RAD project.  Working closely with a team of analysts and public health experts, you will lead the technical vision of the project and guide technical discussions with project stakeholders, as well as roll up your sleeves and work on all aspects of technical deliverables. You will ensure high-quality deliverables are completed within scope and on-time, and that implementation runs smoothly per known best practices.
Key Responsibilities:
Lead technical discussions with internal project team and outside stakeholders to conceptualize, design and build technical solutions
Bring an innovative technical vision to the project
Manage cross-functional team of analysts working across multiple office locations
Ensure quality of each deliverable
Ensure each deliverable is competed within scope and on-time
Contribute to USAID reporting
Train new staff members as they are brought on-board
Create product vision and evolve offering to better serve end-users
Required Skills:
7-10 Years of experience in data science, data analysis and informatics
Working knowledge of the major languages for Analytics and Data Mining including R, SQL and Python
Working knowledge of Statistical Analysis/Machine Learning Algorithms including Linear Regression, SVM and KNN
Working knowledge of Big Data processing platforms such as Spark as well as technical knowledge of technologies and techniques of storing/analysing unstructured data
Knowledge of data management lifecycle and demonstrated ability to apply best practices in low-resource environments
Demonstrated ability to "think outside the box" and conceptualize innovative technical solutions
Demonstrated ability to create a user-centred technical design
Demonstrated ability to bring a technical vision forward to development and implementation
Demonstrated ability to problem solve & synthesis information to look across markets and distil what works and what doesn't
Demonstrated ability to lead others to follow your recommendations and ensure we operationalize best practices
Research skills to identify and articulate successes and quality drivers
Ability to learn quickly to know and adapt to changing project needs and environments
Fluency in English is required, knowledge of French is a plus
Team and Reporting Structure
You'll report to the RAD Deputy Project Director
Who You Are
You are passionate about the potential for technology to create social change, and believe that access to information leads to better decision-making. You know the challenges of working in emerging markets and are eager to tackle them. You thrive on learning new skills, and are motivated to learn and grow. You are intellectually curious, but also like to roll up your sleeves and get things done.
Why Work With Us
We are solving one of the world's toughest challenges: connecting decision-makers with insights from data, in low-resource settings, to improve access to quality healthcare for some of the world's most vulnerable people.
How to apply:
PLEASE - NO PHONE CALLS.
To apply for this position, go to www.brhc.com and click on Careers (under the "Contact" tab) to create an on-line account/profile. You can also apply directly to the position by clicking on the following link: https://broadreach.hua.hrsmart.com/ats/js_job_details.php?reqid=510. Please be sure to include your Cover Letter, Resume and name of Position.
Please Note: We only contact short-listed candidates.  If we do not contact you, please know we will keep your resume on file for other relevant opportunities in the near future.  We appreciate your interest in BroadReach.
BroadReach is an Equal Opportunity Employer.
www.broadreachcorporation.com