Stylight: Machine Learning Engineer
We are looking for an experienced Machine Learning Engineer who wants to liberate us from manual classification. We use English as our main language.
---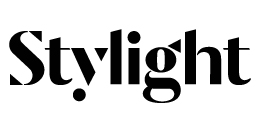 At: Stylight
Location: Munich, Germany
Web: www.stylight.com
We are looking for an experienced Machine Learning Engineer who wants to liberate us from manual classification. We're a fashion and lifestyle company but you won't have to wear the latest fashion trends. A hoodie will do just fine. You don't speak German? No big deal, we use English as our main language.
Our Tech Stack
We are currently building the next generation of our Deep Learning framework for multimodal learning.
Our go-to coding language is Python, and our favourite tools are Scikit-learn and TensorFlow+Keras.
For a list of tools we use and love company-wide, see stackshare.io/stylight Your Responsibilities
Build, train and improve innovative Machine Learning / Deep Learning algorithms to distil information out of text and images and classify products.
Take your polished prototype models into production and maintain the currently existing ones.
Setup of monitoring for a continuous model performance evaluation.
Collaborate in company-wide Machine Learning and Data Science projects.
Always stay up-to-date with the latest research and insights in the field of Machine learning.
Your Profile
M.Sc. or Ph.D. in Machine Learning, Computer Science or a related field of study.
Excellent understanding and experience in (Deep) Machine Learning, Data Science and Statistics.
Demonstrable experience with toolkits such as NumPy, Scikit-learn, TensorFlow, Keras, Jupyter notebooks, SQL and/or Spark.
Strong programming skills in Python.
Experience in deploying Machine Learning pipelines as well as working with AWS clusters is a big plus.
Great team player with superior communication skills.
If you hear the word "banjo" on the street, you stop for a moment to check if they're talking about music or deep learning.
Your Team
We are an international and cross-functional team responsible for the correct classification of products to support our users in finding exactly what they are looking for.
We work in an agile environment applying Scrum and Kanban to our daily working life.
Why Join Stylight?
We'll give you a personal development budget, to go to conferences, buy books and grow with us.
International and diverse workplace: 44% non-German and 65% female.
Stylight is #1 Meetup organizer in Munich, and deeply involved in the local tech community.
We organize daho.am, our own annual developer conference. Top-notch speakers and 800 attendees.
We have one of the best office spaces in Munich (and actually in Germany)
Experience Munich: Our office is in the city-center, and just a 10 minutes walk from the nearest biergarten.
For more information check out:
tech.stylight.com/
_Contact_:
Looking good? Does this sound like the perfect job for you? Then do not hesitate and
apply online here
.
We are looking forward to receiving your application. Your contact: Carina Meyer