Örebro University: AI/Machine Learning Postdoc Researcher [Örebro, Sweden]
Örebro University is seeking a Postdoc Researcher in Örebro, Sweden. The successful candidate will be working with selecting sensors as well as integrating and processing data from these.
---
At: Örebro University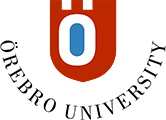 Location: Örebro, Sweden
Web: www.oru.se/english
Position: Postdoc Researcher
_Contact_:
Apply online.
Örebro University has the vision to be a prominent university that is leading towards a knowledge-driven society. Characterised by its continuing progress in education and research, its core values are scientific rigour, dedication and participation.
The focus area of Food and Health is a major interdisciplinary research programme undertaken by the University over the five-year period 2017–2022, and it covers a range of research fields at the University. As part of this initiative, we are now recruiting 10 postdoctoral researchers for as many interdisciplinary research projects.
This opening is for a postdoctoral researcher in computer science at the School of Science and Technology.
Duties and responsibilities

Duties and responsibilities mainly consist of research within the project Artificial intelligence for maximising taste and health, minimising emission in a local food system.
The project is centred on a prototype automated hotbed. The successful candidate will be working with selecting sensors as well as integrating and processing data from these. The work will include both data collection and data processing, where AI and machine learning technologies will be applied in order to predict different characteristics in different food plants. In the first phase of the project, sensor data will only be used passively, but the ultimate goal is for the system to be used to control various qualities in the plants.
The postdoctoral researcher is expected to spend at least three per cent of their working hours on public engagement activities. Some teaching may also be included.
Qualifications

Those qualified for the appointment as a postdoctoral researcher are applicants who have obtained a doctoral degree in a relevant subject or have a degree from abroad deemed to correspond to a doctoral degree. The doctoral degree shall have been awarded no more than three years prior to the application deadline. If special grounds exist, candidates who have obtained their doctoral degree prior to that may also be considered. Such grounds may comprise leave of absence due to illness, parental leave, clinical duties, an elected position in a trade union, or other similar circumstances.
Assessment criteria

Particular importance shall be attached to the qualities enabling the candidate to contribute to the future development of both research and education. The candidate's demonstrated ability and desire to pursue an academic career are also of significance, as are their proficiency and suitability in cooperating with other members of staff and contributing to the development of the department's activities.
Applicants should have previous practical experience of working with various types of sensors. For example, imaging sensors (cameras) and different types of gas sensors will be used in the project. Previous experience of data processing, for example, image processing/pattern recognition/statistics is a preferred qualification, as is knowledge of learning systems, such as neural networks. The applicant is expected to have good programming skills, and preferably experience of embedded systems. Knowledge within food production, sensory analysis, health and environmental science is also considered a preferred qualification.
Information

The position is for a fixed term of two years with possibility of extension. The starting date is as soon as possible. The salary depends on the successful candidate's qualifications and experience.
For more information about the position, contact Docent Henrik Andreasson, email: henrik.andreasson@oru.se. Read more about our initiative in food and health at https://www.oru.se/english/strategic-initiatives/food-and-health/.
Application

The application is made online. Click the button "Apply" to begin the application procedure.
For the application to be complete, the following electronic documents must be included:
Covering letter
CV with a relevant description of overall qualifications and experience
An account of research qualifications
Copies of relevant course/degree certificates and references
Scientific publications for consideration (maximum of 10)
Only documents written in Swedish, English, Norwegian and Danish can be reviewed.
The application deadline is 19 September 2018. We look forward to receiving your application.
We decline any contact with advertisers or recruitment agencies in the recruitment process.
As directed by the National Archives of Sweden (Riksarkivet), Örebro University is required to deposit one file copy of the application documents, excluding publications, for a period of two years after the appointment decision has gained legal force.