download 6 or 12 month rentals, starting at just $25 USD, for students and faculty in the US, Canada, Mexico, Ireland, and UK.
---
Ottawa, Ontario (PRWEB) August 04, 2011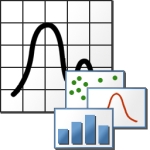 The STATISTICA Ultimate Academic Bundle is now available at OnTheHub. Students and faculty in the United States, Canada, Mexico, Republic of Ireland and the United Kingdom can download six or twelve month rentals, starting at just $25 USD.
"We are excited to partner with OnTheHub and offer students and faculty the new STATISTICA Ultimate Academic Bundle at a significant cost savings. The package provides the most comprehensive array of data analysis, data management, data visualization, and data mining procedures. Its techniques include the widest selection of predictive modeling, clustering, classification, and exploratory techniques along with basic statistics and data visualization methods in one software platform," says Win Noren, Vice President of Global Operations.
Read more.