About KDnuggets
---
KDnuggets is a leading site on Data Science, Machine Learning, AI and Analytics. Edited by Matthew Mayo (email to editor1 at kdnuggets). KDnuggets was founded by Gregory Piatetsky-Shapiro.

KD stands for Knowledge Discovery.
Our Team
---
Matthew Mayo (@mattmayo13) is a Data Scientist and the Editor-in-Chief of KDnuggets, the seminal online Data Science and Machine Learning resource. His interests lie in natural language processing, algorithm design and optimization, unsupervised learning, neural networks, and automated approaches to machine learning. Matthew holds a Master's degree in computer science and a graduate diploma in data mining. He can be reached at editor1 at kdnuggets[dot]com.
---
Abid Ali Awan (@1abidaliawan) is the Assistant Editor of KDnuggets. Abid is a certified data scientist professional who loves building machine learning models. Currently, he is focusing on content creation and writing technical blogs on machine learning and data science technologies. Abid holds a Master's degree in Technology Management and a bachelor's degree in Telecommunication Engineering. His vision is to build an AI product using a graph neural network for students struggling with mental illness.
---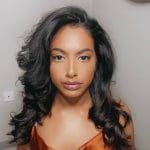 Nisha Arya is a Data Scientist, Freelance Technical Writer and the Community Manager for KDnuggets. She is particularly interested in providing Data Science career advice or tutorials and theory based knowledge around Data Science. She also wishes to explore the different ways Artificial Intelligence is/can benefit the longevity of human life. A keen learner, seeking to broaden her tech knowledge and writing skills, whilst helping guide others.
---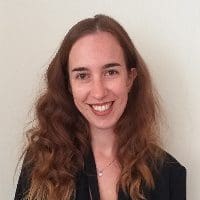 Eugenia Anello is currently a research fellow at the Department of Information Engineering of the University of Padova, Italy. Her research project is focused on Continual Learning combined with Anomaly Detection.
---
Bala Priya C is a developer and technical writer from India. She likes working at the intersection of math, programming, data science, and content creation. Her areas of interest and expertise include DevOps, data science, and natural language processing. She enjoys reading, writing, coding, and coffee! Currently, she's working on learning and sharing her knowledge with the developer community by authoring tutorials, how-to guides, opinion pieces, and more.
---
Vidhi Chugh is an award-winning AI/ML innovation leader and an AI Ethicist. She works at the intersection of data science, product, and research to deliver business value and insights. She is an advocate for data-centric science and a leading expert in data governance with a vision to build trustworthy AI solutions.
---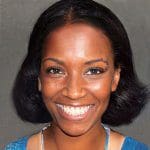 Nahla Davies is a software developer and tech writer. Before devoting her work full time to technical writing, she managed—among other intriguing things—to serve as a lead programmer at an Inc. 5,000 experiential branding organization whose clients include Samsung, Time Warner, Netflix, and Sony.
---
Aryan Garg is a B.Tech. Electrical Engineering student, currently in the final year of his undergrad. His interest lies in the field of Web Development and Machine Learning. He have pursued this interest and am eager to work more in these directions.
---
Kanwal Mehreen is an aspiring software developer with a keen interest in data science and applications of AI in medicine. Kanwal was selected as the Google Generation Scholar 2022 for the APAC region. Kanwal loves to share technical knowledge by writing articles on trending topics, and is passionate about improving the representation of women in tech industry.
---
Sara Metwalli is a Ph.D. candidate at Keio University researching ways to test and debug quantum circuits. She is an IBM research intern and Qiskit advocate helping build a more quantum future. She is also a writer on Medium, Built-in, She Can Code, and KDnuggets writing articles about programming, data science, and tech topics. Sara is a lead in the Woman Who Code Python international chapter, a train enthusiast, a traveler, and a photography lover.
---
Youssef Rafaat is a computer vision researcher & data scientist. His research focuses on developing real-time computer vision algorithms for healthcare applications. He also worked as a data scientist for more than 3 years in the marketing, finance, and healthcare domain.
---
Nate Rosidi is a data scientist and in product strategy. He's also an adjunct professor teaching analytics, and is the founder of StrataScratch, a platform helping data scientists prepare for their interviews with real interview questions from top companies. Connect with him on Twitter: StrataScratch or LinkedIn.
---
Natassha Selvaraj is a self-taught data scientist with a passion for writing. You can connect with her on LinkedIn.
---
Yesha Shastri is a passionate AI developer and writer pursuing Master's in Machine Learning from Université de Montréal. Yesha is intrigued to explore responsible AI techniques to solve challenges that benefit society and share her learnings with the community.
---
Benjamin Obi Tayo, Ph.D. is a Physicist, Data Science Educator, and Writer, as well as the Owner of DataScienceHub. Previously, Benjamin was teaching Engineering and Physics at U. of Central Oklahoma, Grand Canyon U., and Pittsburgh State U.
---
Cornellius Yudha Wijaya is a data science assistant manager and data writer. While working full-time at Allianz Indonesia, he loves to share Python and Data tips via social media and writing media.
Advertising
---
KDnuggets only accepts advertising relevant to
Data Science, Machine Learning, AI and Analytics
products or services.
Contact editor1 at kdnuggets.com for rates and options.
Submissions
---
Check our current
submissions guidelines
for information on submitting to KDnuggets.
Please send items relevant to Business Analytics, Big Data, Data Mining, Data Science, and Machine Learning to submissions at kdnuggets.com.
Subscription
---
KDnuggets has reached over 1,000,000 unique monthly visitors in March 2021, and currently has over 360,000 subscribers via email, Twitter, LinkedIn and Facebook.
Get your free KDnuggets email subscription here.
KDnuggets News is a summary of interesting stories on KDnuggets, and is emailed 3-4 times a month, usually on Wednesday.
You can also follow @KDnuggets on Twitter, like the KDnuggets Facebook page, or join the KDnuggets LinkedIn Group.
KDnuggets was founded in February of 1997. Before that, Gregory maintained an earlier version of this site, called Knowledge Discovery Mine, at GTE Labs (1994 to 1997). You can read more on Wikipedia.
KDnuggets News newsletter has been emailed since 1993.
You can read more about Gregory Piatetsky here.
Awards and Mentions
---
KDnuggets has received numerous
awards and mentions
as a leading publication, including: