OnlyBoth Startup is like IBM Watson in Reverse
OnlyBoth startup from Vivisimo co-founder Raul Valdes-Perez is like IBM Watson in reverse - it discovers new insights in data and writes them in English.
---
By Gregory Piatetsky, @kdnuggets, May 24, 2014.
I got an interesting email from my connection
Raul Valdes-Perez
, a former CMU Professor, Machine Learning Researcher, and co-founder of a successful search and discovery startup Vivisimo, which was
bought by IBM
in 2012.
Raul announced an exciting new starup called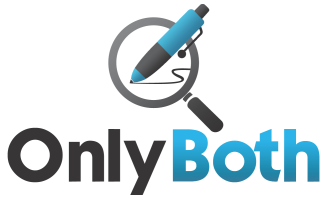 OnlyBoth
.
As Raul described it
OnlyBoth discovers new insights in (structured) data AND writes them up in perfect English. It's IBM's Watson in reverse, in a way.
Here is a very interesting
history
, from the idea of OnlyBoth that Raul had in 1998, when he read
The University of Miami is the youngest of 23 private research universities in the country that operate both law and medical schools.
and thought, "can we program software to automatically discover such things?", to 2014 when the startup was launched.
OnlyBoth just launched a colleges application at
OnlyBoth
:
3,122 colleges described by 190 attributes give rise to many tens of thousands of insights, all automated.
The data comes from the US Dept. of Education
database and other sources.
.
Enter your college and get a sentence or paragraph that says how it's unique, surprising, or compares to others. Two CMU examples:
1.
Only Carnegie Mellon has both as many foreign students (31.6%) and as high a US News MBA ranking (19th place).
2.
Of the 17 private, nonprofit colleges that have at least 5,159 full-time grad students, Carnegie Mellon is one of only 3 that don't have a law school.
More interesting examples:
Boston Univ has the most foreign students (7,136) of all the 213 New England colleges.
UCLA has the most first-year applicants (61,556) among all 3,122 college
Harvard: Harvard has the highest diversity and inclusion ratio (0.51) of all the 60 colleges that are members of the American Association of Universities.
UCLA: UCLA spends the most on research ($635.4M) of the 2,052 colleges with at least 32% of undergrads who get Pell grants.
Cornell: Cornell has the highest Wall St. Journal feeder school ranking (25th place) of all the top-100 party schools.
Here is additional press coverage:
A sports application is planned to launch soon.