Learn From PAW Chicago Speakers & Save on PAW New York
Read exclusive interviews with PAW Chicago speakers on advanced data and analytics techniques and get early bird tickets for PAW New York in September. Use KDN150 for extra savings.
---
Predictive Analytics World Chicago is going on right now - but if you aren't here with us in Chicago, you can still read exclusive interviews with speakers on advanced data and analytics techniques. Each interview also contains a look what they are covering during their speaker sessions. And be sure to sign up for the Predictive Analytics Times newsletter to be the first to see upcoming interviews with PAW New York speakers!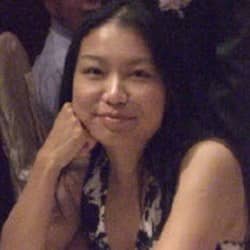 Alice Chung, Genentech
Utilizing Advanced Analytics to Generate Insights
Sample Interview Question: In your work with predictive analytics, what behavior or outcome do your models predict?
A: We are trying to understand correlations between certain attributes that drive behavior changes of our study population. Understanding these relationships will help us address business questions and develop appropriate action plans to work effectively with our customers.
Read More

---
Lawrence Cowan, Cicero Group
Data Driven Selling: Enabling a Direct Salesforce with Tools that Re-Enforce Predictive Selling Methods
Sample Interview Question: How does predictive analytics deliver value at your organization - what is one specific way in which it actively drives decisions or operations?
A: Predictive analytics defines our organization. With it, we would not have an offering. As a full service data-driven strategy consulting firm, it is our job to provide the technical and analytical expertise to help our clients leverage data to make smarter decisions. And in all engagements involving predictive analytics, our ultimate objectives are results and implementation - if our clients cannot actively use the models and insights to make decisions, we have failed.
Read More

---
Thomas Schleicher, National Consumer Panel
Using Predictive Analytics to Optimize Organizational KPI's: A Panel Market Research Case Study
Sample Interview Question: Can you describe a quantitative result, such as the predictive lift of your model or the ROI of an analytics initiative? Do you see a role for integrating more "qualitative" impacts into a quantitative model?
A: We regularly evaluate ROI when we test new ways of engaging with our panelists in efforts to encourage them to remain as contributing panelists for years. However, we also take into consideration the value improved participation has to our clients. Although we are making progress on putting numbers on this sometimes qualitative impact, it is possible to undervalue an initiative by only referencing items that are easily quantifiable.
Read More

Or read interviews with other PAW speakers, with more interviews with speakers for other PAW events to come.

Have we piqued your interest yet? Early bird tickets for PAW New York are on sale now, and as a KDnuggets subscriber you can save an additional $150 on conference and workshop passes with code

KDN150

for total savings of up to $550!


Connect with us:

Produced by:


Rising Media, Inc.
211 E. Victoria Street, Suite E
Santa Barbara, CA 93101