Corios: IT Systems Administrator
Seeking an IT System Administrator to be responsible for the implementation and maintenance of systems to realize the company's information technology goals, and be the nexus between Corios and its IT vendors and service providers.
---
Company: Corios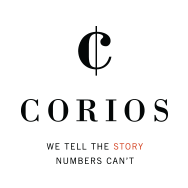 Location: Portland, OR
Web: corios.com
Position: IT Systems Administrator

_Contact_:
Apply online.
About Corios LLC
Corios is a leader in the discipline of management analytics consulting. Our team leverages decades of experience in multiple industries to deliver holistic business solutions based in analytical, business management, and technological expertise.
In everything we do, Corios strives to simplify the complex and humanize the mechanical. Analytics is complicated enough – too many vague promises, too much technical jargon, and too many failed projects. Our work is driven by core values and an analytical process that help business leaders cut through the complexity, chart a clear path forward, and make measurable progress toward your objectives.
At Corios, we tell the story that numbers can't.
About the IT Systems Administrator role
The IT Systems Administrator role will be required to support internal and client-related information technology issues. The ideal candidate will provide proactive management of IT-related assets and systems ensuring minimal interruption of business activities.
Responsibilities
At Corios the IT System Administrator is responsible for the implementation and maintenance of systems to realize the company's information technology goals.  This person will be the nexus between Corios and its IT vendors and service providers.
Activities include, but are not limited to, the following:
Coordinate the onboarding of new users.
Maintain and coordinate the renewal of software licenses.
Coordinate operating system and software implementation and updates.
Track IT related orders and bills.
Request and validate the provisioning of new servers, virtual machines, and network appliances.
Triage, assign, and resolve internal requests.
Monitor systems performance.
Audit access and network logs.
Be the point of contact for day to day computer and network support.
Assist consulting staff in managing tickets to meet service level agreements.
Assist consulting project teams with planning and implementing special IT requirements or enhancements.
Maintain up to date technical documentation for IT systems.
Respond to requests in a timely and accurate manner.
Perform root cause analysis of problems and provide or coordinate corrective actions.
Develop metrics and reports to demonstrate the performance of IT systems or recommend improvements.
Create specifications for systems to meet specific business needs.
Prepare memos, spreadsheets, and presentations for customers and management.
Maintain in-depth knowledge of company policies and procedures.
Support compliance with IT system certifications.
Create and service change requests for IT systems.
Coordinate testing of mission critical systems such as security and backup.
Required Skills and Knowledge
Qualified candidates should possess the following skills and knowledge:
Operating Systems: Windows, Linux
Programming: PowerShell, BASH shell scripting
Databases: Microsoft SQL Server
Preferred Skills and Knowledge
The following skills and knowledge are preferred:
PCI DSS compliance experience
Web server administration
Programming: SQL, SAS, Java
Databases: Oracle, Hadoop
Qualifications
This position is based at company headquarters in Portland, Oregon. Management's strong preference is for candidates already located in our metropolitan area.
5-7+ years experience in a relevant position.
Bachelor's Degree in Computer Science, Information Technology, or Information Systems.
This position is for full time employment.
Experience working in a regulated industry (financial services, healthcare, etc.) is a plus.
Candidates are required to pass a background screen including a criminal history, reference check, and drug screen. Corios LLC is a drug-free employer.
Compensation & benefits
Compensation will be commensurate with the candidate's experience and expected contribution to company performance.