What's With All the Layoffs in Tech?
Answering all the questions that you've been asking about the layoffs in the tech industry.
---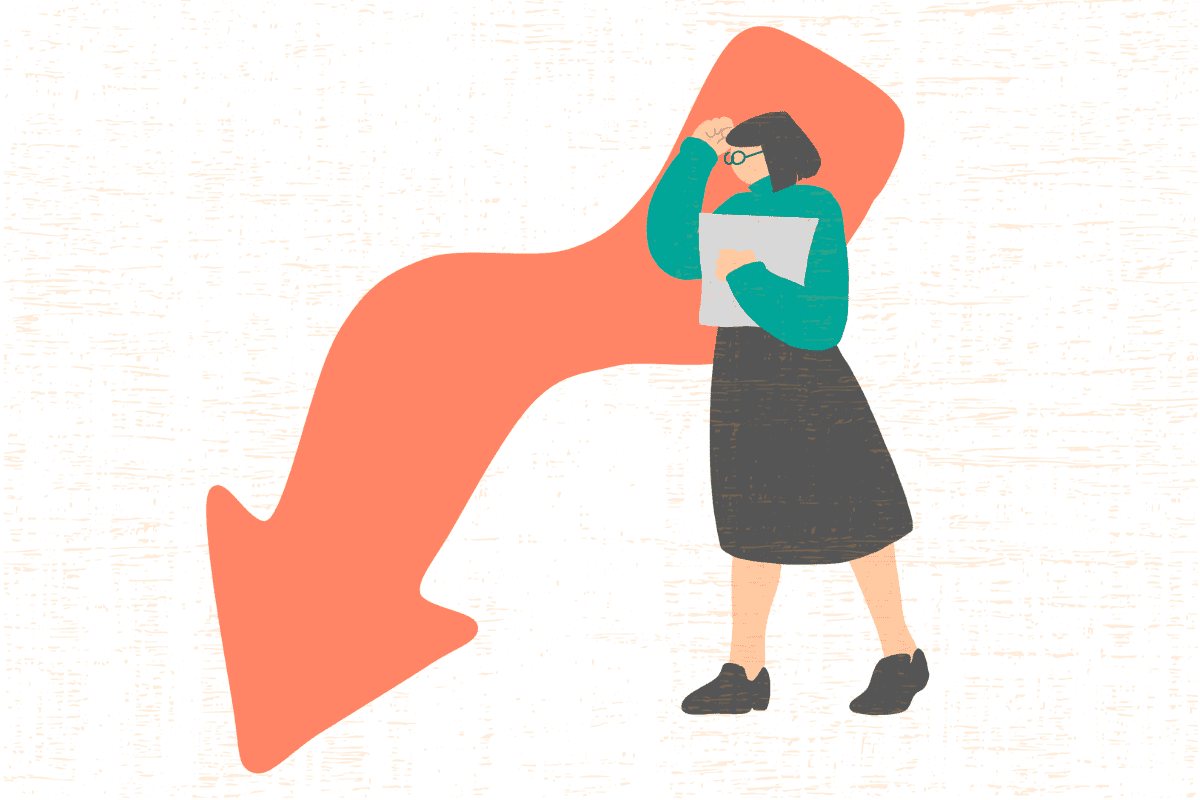 Image by Author
If you're in the tech industry, you've enjoyed a great decade. Data science is the sexiest job. Every college professor is telling you that your skills will keep you employed until the world ends. Every company needs a data scientist, and those jobs aren't going anywhere, any time soon.
Except if you've cracked open a newspaper or checked out a headline lately, you know that's not quite true. Twitter, Meta, Netflix, Microsoft, and dozens of other tech companies have all made massive layoffs lately. The ones who avoided layoffs have implemented hiring freezes. Overall, nearly 90k workers in the tech sector got laid off in 2022.
In the several first weeks of 2023, another 16k have been laid off according to Crunchbase.
Suddenly, the hottest job market got a whole lot chillier.
What happened at the big tech companies? What does the future hold for you if you're in the tech industry? Should you be worried, or think about changing careers?
This article will answer all that and more. Spoilers: if you're in tech, your skills are still in high demand.
How did we get here?
There are a couple of different factors that help explain the tech layoffs, though it's difficult to say for sure how much any of them are specifically to blame.
First, the rate of unprecedented growth at tech companies was always somewhat unsustainable. COVID made many e-commerce and ad-basec companies experience rapidfire growth that wasn't able to keep up as consumers started going back to normal.
After a decade of overvaluations, over-hiring, and VC-subsidized growth, the layoff chickens are coming home to roost.
Second, as you're no doubt sick of hearing, the economy is weird right now. There are supply-chain problems. Inflation is sky-high. There's geo-political turmoil. All this caused the tech sector growth to slow down – just enough that tech companies started panicking.
Third, there was pressure from multiple sides. Take a company like Twitter, currently under Elon Musk's unpredictable and chaotic leadership. Musk made deep cuts to headcount, and as of today, Twitter is still standing (albeit somewhat glitchily). This success makes boards at other companies ask why they're paying the salaries of so many employees when Twitter proves it's possible to slash employee numbers in half, and still function.
There's also an element of social contagion. Jeffrey Pfeffer, a professor at the Stanford Graduate School of Business, believes that copycat behavior may be to blame for much of the layoffs we're seeing right now. "Could there be a tech recession? Yes. Was there a bubble in valuations? Absolutely. Did Meta overhire? Probably. But is that why they are laying people off? Of course not. Meta has plenty of money. These companies are all making money. They are doing it because other companies are doing it," Pfeffer told Stanford News writer Melissa de Witte.
Looking at the Tech Layoff Landscape
Let's understand what exactly is happening to employment across multiple big tech companies.
Meta (Facebook)

Image by Author
Meta reported 11,000 layoffs in November of 2022, affecting 13% of employees. These reductions affected almost every area of the company, but especially recruitment since Meta also plans to freeze hiring in the first quarter of 2023 and to slow hires after that.
The primary cause behind this, most experts agree, is the vast amount of expenditure Meta has made into its Metaverse. Additionally, sales from ad revenue declined in the last two quarters of 2022. Revenue couldn't keep up, as Meta's costs increased by 19% year over year in the third quarter to $22.1 billion.
However, during a call with analysts as part of its Q3 earnings report, Mark Zuckerberg announced that "some teams will grow meaningfully" in an attempt to "focus [Meta's] investments on a small number of high-priority growth areas."
What could those areas be?
Checking out LinkedIn, Indeed, and Meta's own careers page, most of those thousands of new jobs appear to be in the tech sector. Meta is hiring data scientists, researchers, analysts, and engineers.
Microsoft

Image by Author
Microsoft has made some very minor layoffs, reportedly affecting less than one percent of its workforce.
The reason behind this workforce reduction is simple: the 2022 Q3 revenue growth was the slowest in the past five years.
I want to take a quick moment and highlight that the revenue still increased. It's just that the rate of increase slowed.
LinkedIn reports that Microsoft is still hiring thousands of jobs across the tech job board, with openings in research, machine learning, and data science. Indeed and Microsoft's job board corroborate this.
Netflix

Image by Author
The streaming giant has faced its unique troubles in the last few years, tech bubble aside. In May 2022, Netflix reported its first subscriber loss in a decade. As a result, the company made 450 layoffs.
Despite these cuts, Netflix is still offering several jobs in data science and engineering on its internal job board. LinkedIn shows 200 job openings, some of which are in the analyst/data science sector, as does Indeed.
Amazon

Image by Author
The e-commerce shopping giant laid off 18,000 people. However, cuts focused on corporate staff. Layoffs affected around 5% of that sector of its workforce and 1.2% of its full workforce. The company attributes this to the strain caused by the massive surge of expansion during the pandemic.
Today, employment prospects are not so dire. Indeed, LinkedIn and Amazon's websites show dozens of opportunities for anyone looking for a job in the tech sector.
Twitter

Image by Author
Twitter is probably the most-reported source of layoffs, thanks to animosity between the journalists on Twitter and the new management. Twitter has somewhat famously laid off over half of its 7,500-strong workforce, mostly because of new CEO Elon Musk's whims.
Musk reported that Twitter is losing over $4 million per day, leaving "no choice" but to lay off about 3,700 workers including employees on the trust and safety teams, the content moderation teams, and the janitors at Twitter HQ.
Unlike the other companies on this list, Twitter is unique in that there are no job openings at the company at all. Twitter's career website only has 24 openings, all of which are for "future consideration" only.  LinkedIn and Indeed both show the same.
Other Tech Companies
These five examples are certainly among the biggest and most well-known, but they're far from the only tech companies making cuts. Other companies that have made layoffs include Snap (20% of employees), Salesforce (9,090 layoffs made), Zillow (25% of employees), and many, many more.
Here's the layoffs.fyi's chart showing layoffs in the tech industry in 2022 and 2023.

Source: layoffs.fyi
I liked their table showing a full count of all 1,910 companies that have made layoffs since COVID-19 started. If you want to get a better picture, I recommend you take a look.
Or, even better, here's the visualized data.

Source: layoffs.fyi
What to do?
If you've been carefully reading this article, I hope you've taken away three things:
Layoffs have affected a lot of tech companies. If you did get laid off, it's nothing to do with your skill level or ability. It's just the market right now. 
The layoffs have not been disproportionately aimed at tech employees. That is to say, tech companies are making layoffs to employees either across the board or in areas that are not engineering, analysis, data science, and so on.
Most of these companies are still hiring jobs in tech, bar the notable exception of Twitter.
If you're in the tech sector, it's possible that through no fault of your own, you'll be laid off as tech companies struggle to right their ships. But there are still plenty of opportunities available.
So what can you do?
The very best action to ensure you don't remain unemployed for long is to keep your interview skills sharp. I recommend checking out platforms like our own StrataScratch, which runs you through common interview questions, both coding, and non-coding.
You can also take part in coding competitions on sites like Kaggle or Leetcode, which is a great way to improve or maintain your data science skills. Hackerrank also offers a great interview prep kit, which can be useful if you haven't been in a tech interview in a while. It also offers certification in valuable data science skills like Python and problem-solving.
Finally, I recommend taking a moment to take stock of your network. Update your LinkedIn, and send a message to any old contacts you may have at other companies offering to meet up. A lot of employment rests not on what you know, but rather on who you know.
Final Thoughts
Amidst all the panic about layoffs, I thought this article from MarketWatch was really interesting. Can you guess what they named the "best job in America"?
It's a software engineer.
All this to say that it's easy to get caught up in the bad news about layoffs and worry about your future employment. I want to reiterate that if you find yourself laid off, it's not because of you. It's because the market is cooling right now.
Instead of worrying about whether or not you'll be laid off, I recommend taking action to improve your odds of going from one tech job straight into another.
Despite what the headlines may say, the job boards prove that many companies still desire skillful tech employees.


Nate Rosidi is a data scientist and in product strategy. He's also an adjunct professor teaching analytics, and is the founder of StrataScratch, a platform helping data scientists prepare for their interviews with real interview questions from top companies. Connect with him on Twitter: StrataScratch or LinkedIn.