Top 7 Free Cloud Notebooks for Data Science
Cloud notebooks are game-changers for data science, providing free access to computing, pre-built environments, collaboration features, and third-party integrations - everything you need to enhance your workflow.
---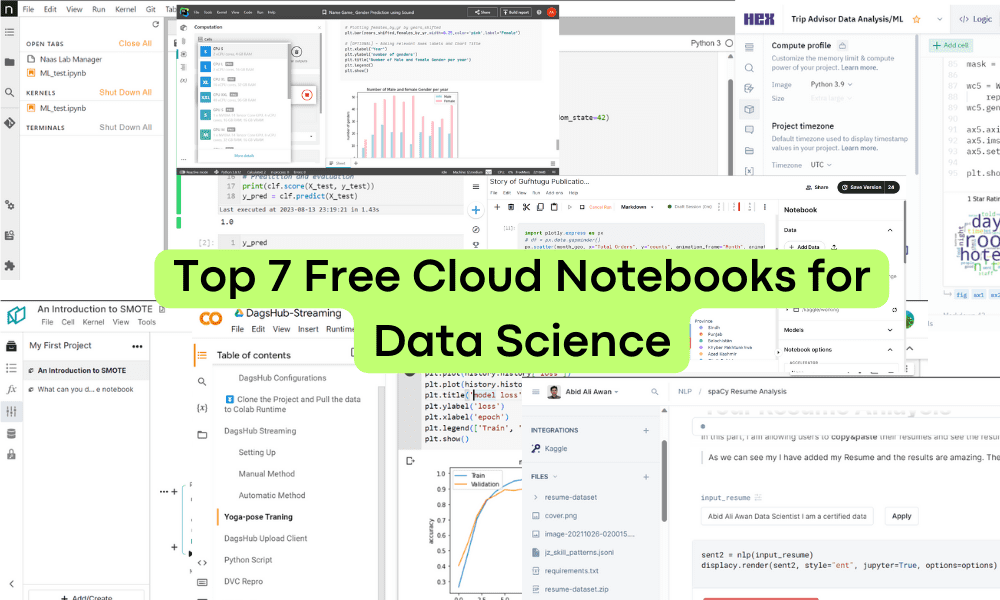 Image by Author 
Cloud notebooks have become the norm these days for data scientists and analysts to run their code and generate analytical reports. Cloud notebooks provide a browser-based interface to write and execute code without the need to install anything locally. Additionally, high-end hardware is accessible for accelerating machine learning research and development.
Cloud notebook platforms provide more than just free computing and pre-built environments. They also offer third-party tool integrations, collaborations, and publication options. In this blog, we will explore the top seven cloud notebooks and their best features. Utilizing these features can enhance your current data science development stack.
1. Deepnote
Deepnote is on the top now. Why? Recently, they have introduced new features that will simplify your development experience. I love the platform, team, and the community. Moreover, I use it for every data science and machine learning project. 
You can start a machine in less than a minute and benefit from a pre-built development environment. It also supports all kinds of programming languages, and you can create your own environment using Docker Hub.
I will highly recommend you create an account and experience it yourself. It has become easier even for non-technical professionals to write and debug the code using the Deepnote AI feature.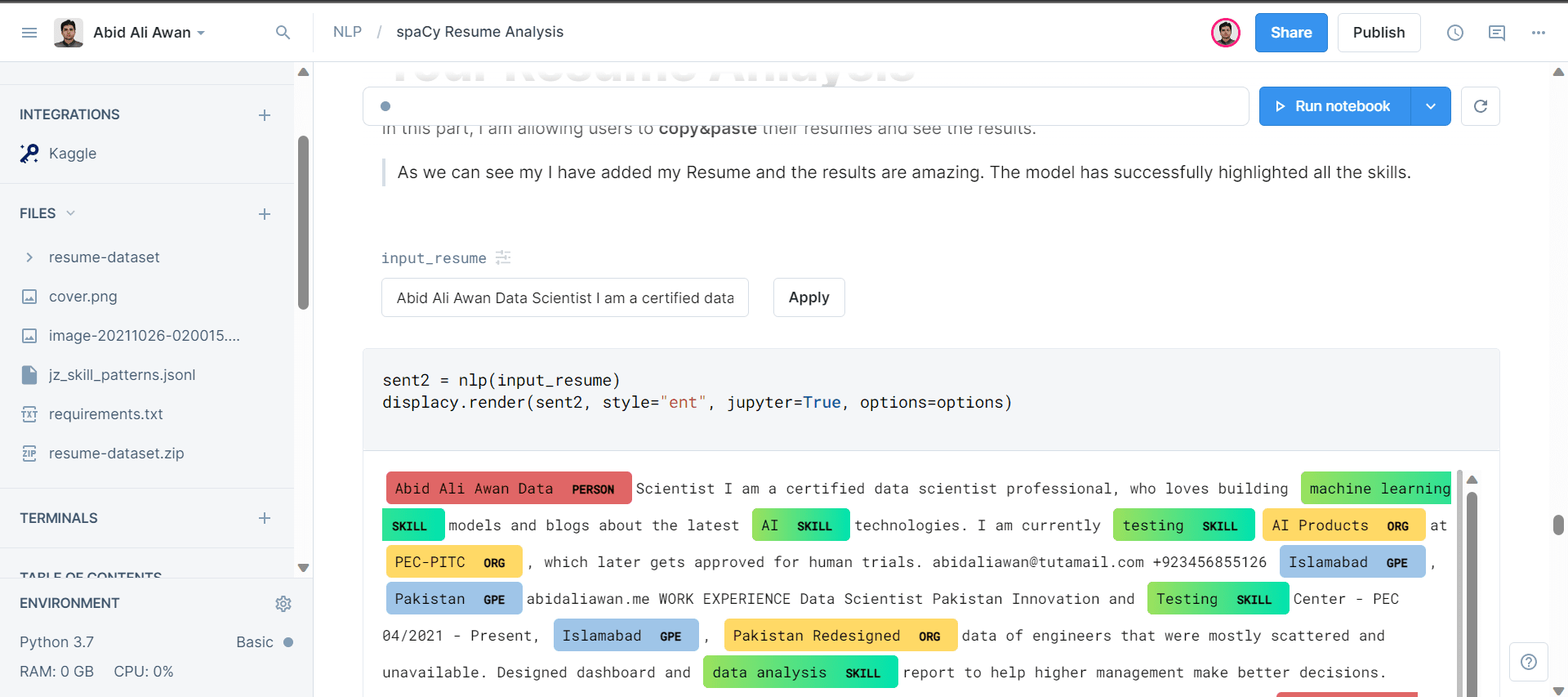 Image by Author
2. Kaggle
With Deepnote, Kaggle has also introduced new features this year. For example, they are adding new high-tier GPUs, scheduling runs, dedicated tabs for models, and quickly loading the dataset. The only thing they need to catch up on is live collaboration and commenting. 
With Kaggle, you get high-tier CPUs, GPUs, and TPUs for free. Moreover, you get free storage, access to open-source datasets and code, Google Cloud integrations, and versioning. 
It is my go-to platform when I am participating in a competition or experimenting with deep learning models. 
Again, I highly recommend Kaggle due to its strong community and high-tier hardware for you AI projects. 

Image by Author
3. Hex
Hex is now available to the public, and it is the popular option for your data science and analytics tasks. It provides a similar feature to Deepnote, but due to slow environment loading and code running. I have ranked it at third. It is also limited in many ways. 
Hex is a modern Data Workspace that aims to make working with data easier and more collaborative. It allows users to connect to a variety of data sources, including databases, cloud storage, and APIs. Once the data is connected, users can analyze it using either SQL or Python directly within interactive notebooks.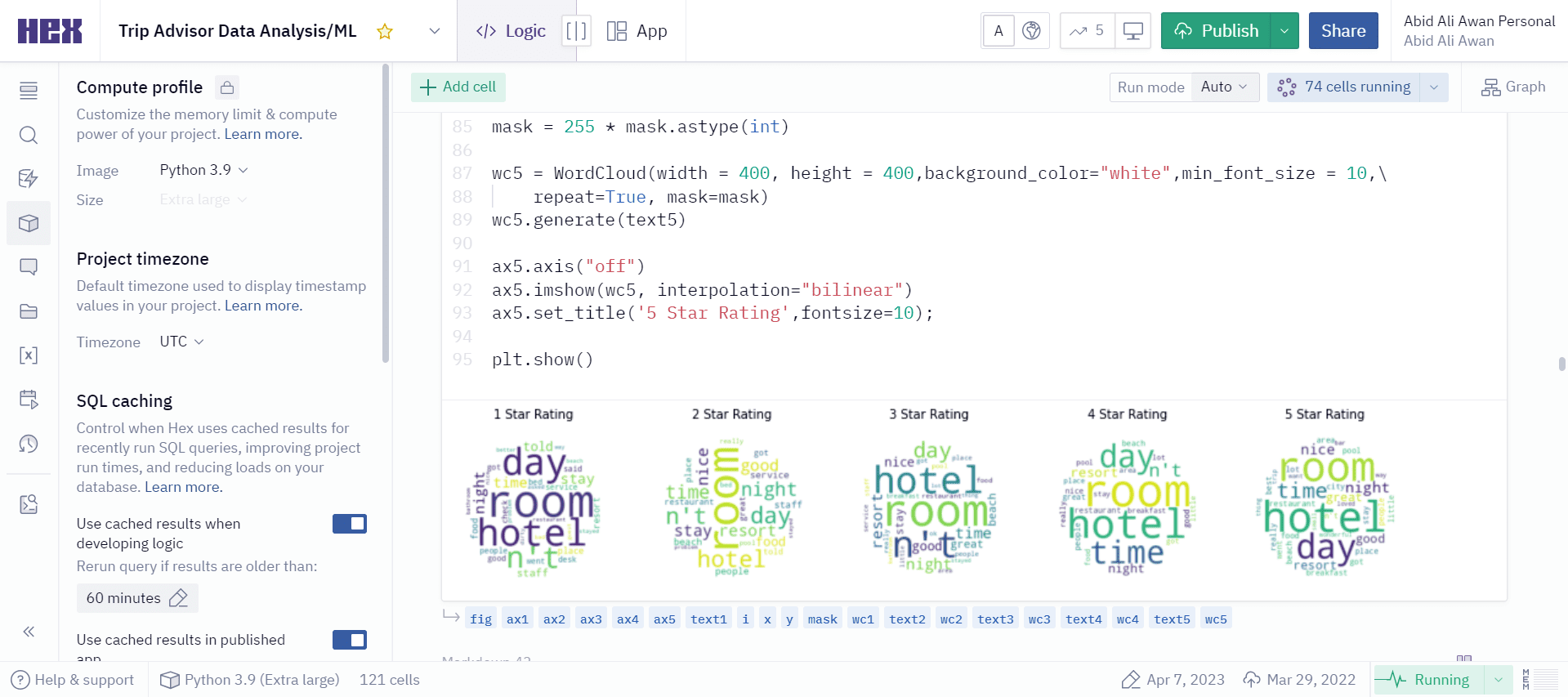 Image by Author
4. Noteable
I came across Noteable when it was introduced as a ChatGPT plugin. Before that, I had no idea it existed. It is simple, fast, and comes with all kinds of features. 
This platform provides data connection, loading, versioning, publishing of notebooks, live collaboration, and fast environment loading. The best part about this platform is its minimalist design. Additionally, you can connect it with ChatGPT to generate and run code with outputs. This feature makes it highly valuable in the notebook category.

Image by Author
5. Google Colab
Google Colab is the same old cloud notebook that we love and cherish. We use them to run our deep learning code, and sometimes it is an excellent and convenient tool. Things have changed over the years as they limit the free tier and focus on paid options. 
Apart from easy access to free GPU and fast loading time, there is little to Google Colab. It is not a complete data science platform that you want to use everyday. 

Image by Author
6. Naas
Naas is known for its data templates for all kinds of problems. This platform provides a low-code solution for creating powerful data products by combining automation, analytics, and AI.
It has limited computing and features. It does provide free credit every month for you to run and execute code. Apart from that, it is the JupyterLab on the cloud.  


Image by Author
7. Datalore
JetBrains Datalore is similar to Noteable, but it is slow and lacks some key features. You are also limited by computing. I used to run my code on Datalore, but since its launch, there haven't been much improvement or changes to the platform. It seems like JetBrains have forgotten about it. 
It has some features that you can get in Deepnote, but the UI is confusing for any beginner to get used to it. The only good part is that it provides free storage and computing.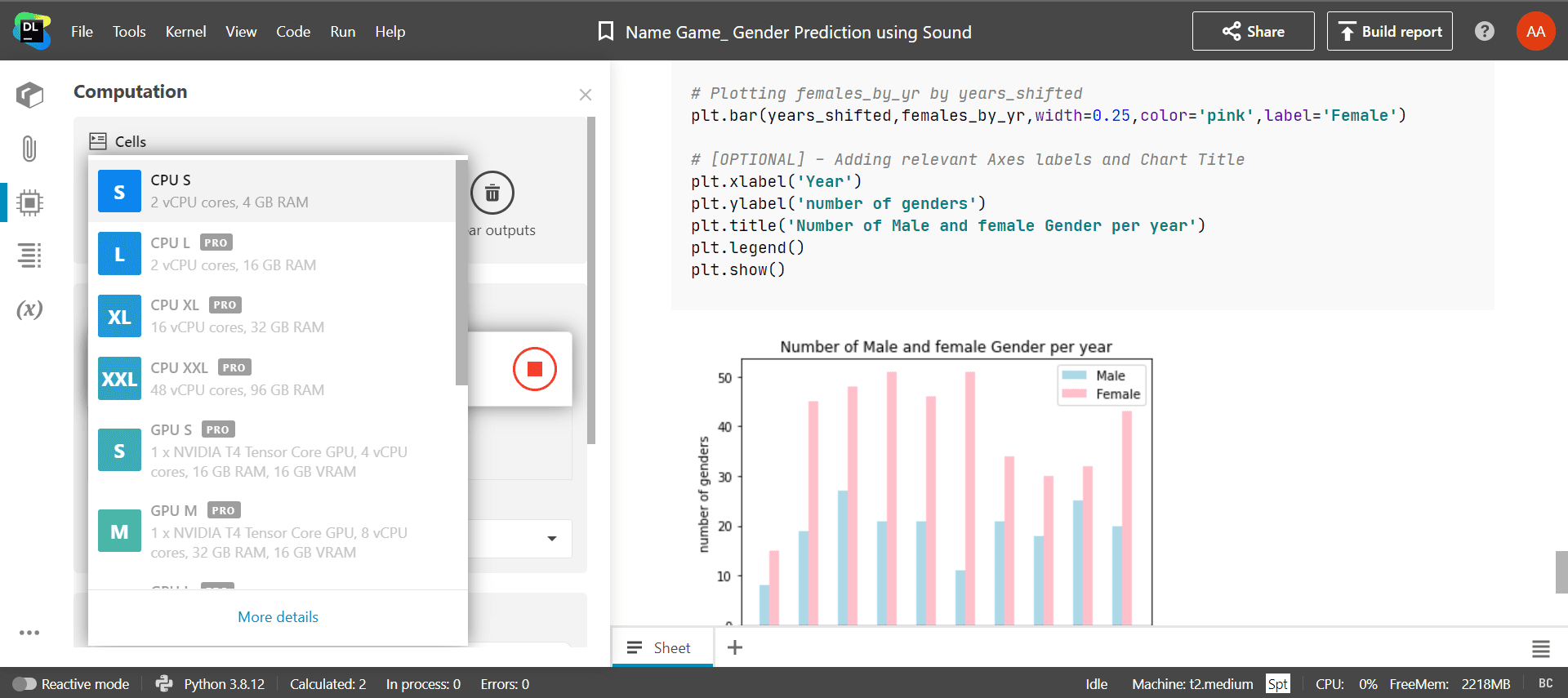 Image by Author
Conclusion
In conclusion, cloud notebooks have become essential tools for data scientists and analysts to efficiently carry out their work. The top options provide great value with free GPUs, easy setup, collaboration features, and integrations with other services. Deepnote stands out as the most full-featured option, with its fast environment loading, AI assistance, live collaboration, and publishing capabilities. 
Kaggle is great for working with deep learning given its high-tier hardware access. Hex and Noteable offer modern interfaces and integrations like ChatGPT. While Google Colab and others have their niche uses, Deepnote seems to be leading the pack with its focus on the end-to-end data science workflow. Whichever platform you choose, cloud notebooks will undoubtedly enhance your data science projects and ability to derive insights.


Abid Ali Awan (@1abidaliawan) is a certified data scientist professional who loves building machine learning models. Currently, he is focusing on content creation and writing technical blogs on machine learning and data science technologies. Abid holds a Master's degree in Technology Management and a bachelor's degree in Telecommunication Engineering. His vision is to build an AI product using a graph neural network for students struggling with mental illness.