How big data can help in home health care?
Proper home care services can reduce both the chances and the cost of hospitalization and manage illness. Understand what big data promises for the healthcare sector and what are practical hurdles standing between the current solutions.
---
Big data represents an unprecedented opportunity for the healthcare industry to move to the next level of service quality. While a lot of discussion on the relation between big data and the healthcare industry tend to circle around the services hospitals and clinics offer, the home care component also can significantly benefit from the big data phenomenon. Proper home care services can reduce both the chances and the cost of hospitalization and manage illness. Home healthcare providers constitute an important part of the healthcare service sector. Such providers can use patient data to identify patterns that could help prevent or reduce the seriousness of diseases, collect patient data to provide accurate, regular and tailored services and even prevent diseases. It does not seem the impact of big data on the home health care has been understood well enough but the potential is big.
What is home health care?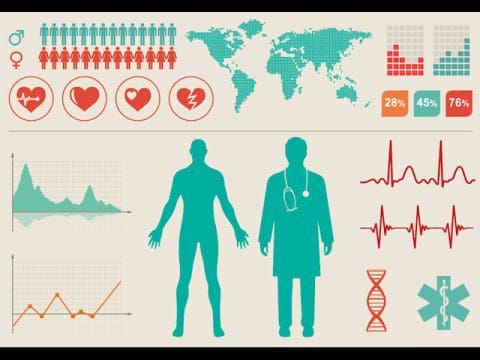 Home health care is a set of health care services that are provided at your home to manage an illness or injury. Though home health care cannot replace hospital treatment in a lot of ways such as a surgery, it is in many ways as effective in managing injuries or illnesses as a hospital. The home health care sector is pretty much organized and worldwide, there are a number of reputed home health care providers. However, before you avail of such a service, you should ask your doctor. Given below is an illustrative list of services that a home health care provider can offer:
Diet management
Blood pressure, heart rate, temperature and breathing measurement.
Monitoring prescribed drugs and medicines intake to make sure that you do not miss any prescribed dose.
Communicating your health status to the doctor and coordinating, whenever necessary.
Nutrition therapy.
Injections.
How can home health care benefit from big data?
The home health care industry has existed for a long time, since the 1960s and just like other industries; it has evolved through several phases. Now, big data offers the next big opportunity to catapult the industry one or two levels up. The paragraphs below discuss how big data can benefit the industry.
Pattern identification
Almost every disease has a pattern. For example, hay fever, flu or asthma is usually experienced during change of seasons, extreme temperatures or dusty weather. People who suffer from allergy or asthma are more likely to fall sick during these periods in a year. Given the surge in the amount of health data generated, home health care providers could access data about patients who have specific illnesses and identify patterns and triggers that bring about the onset of the disease. The providers, for example, could make a list of specific triggers or patterns and their preventive steps. For example, asthma patients could be wearing a mask when driving a car through a congested area. In the United States, pattern identification is a huge success in managing flu. The CDC collects data regarding flu from more than 7,00,00 doctors from all over the country and the data helps the public health officials to stay connected with the flu management program, identify the strains that need to be included to the flu vaccines and also identify the times when the flu vaccines need to be changed. The data has exploded since 2009 and now huge volumes of data from labs, officials, hospitals and websites like the Google Flu Trends are giving authentic information on flu outbreaks and their severity and identify treatment protocols. Similar practices could be used for home health care services and provide better health care.
Surveillance
Home health care providers could also use big data to apply surveillance of patients so that emergency situations could be avoided. In fact, right now, too much focus of the healthcare industry is on prevention. According to Dr. Jeffrey Brenner, of Camden, NJ, big data could also be used to effectively analyze various patient problems and provide effective solutions. Brenner's organization, Camden Coalition of Healthcare Providers identify patients who are super users of hospital facilities from data collected from such sources as ambulance calls, doctor consultations and patient records. Camden Coalition of Healthcare Providers then finds effective solutions that could prevent emergency situations.
On a more individual level, healthcare providers at home could identify patients who are unable to manage a chronic illness properly. An article published in the Health Affairs magazine suggests that healthcare providers could glean information from the smartphones of patients to identify whether the patient has been suffering from a disease. This could be done based on the activities, browsing habits and other data. Now, the healthcare providers need to infer whether the patient is approaching an emergency situation and needs to quickly find out the steps that need to be taken to prevent an emergency situation.
Prevention
Big data can be highly effective at helping healthcare providers prevent hospital readmissions. The Texas Health Harris Methodist Hospital Hurst-Euless-Bedford hospital conducted an experiment and discovered that patient data could reduce emergencies and readmissions significantly. It collected and analyzed the medical records of nearly 14,000 patients to develop an algorithm that provided the numeric likelihood of patients that could be readmitted in the future. Patients who scored above a certain algorithm are the likeliest candidates for readmission. According to Susan Land, the chief medical officer of the hospital, "It takes all these pieces of data from the EHR, and it has an algorithm, and tells us which patient is at higher risk for heart failure."  Now, the hospital devised an intensive care program that included home health care services for such patients. The care provided was intensive and it showed results: the hospital was able to reduce readmissions by almost 50% since the scoring system has started.
The example underscores the importance of big data in preventing emergencies and readmissions. And home health care is going to play an extremely important role in providing effective home services to patients who need an intensive health care service.
How can home health care providers leverage big data?
The answer is simple: the providers need to invest a lot of resource on technology and training. The days of manual data collection are facing severe challenges in the face of the data onslaught. The providers need to access and analyze all the data it can about a patient before it starts its healthcare program. This helps the provider to customize its services. Since one of the objectives is to prevent or minimize chances of readmission, it needs to identify patterns or triggers that could start the onset of a disease in the patient.
Summary
While big data promises a lot for the healthcare sector, there are a lot of hurdles practically. Though many systems use predictive analytics these days, the technology or algorithm are still not reliable enough to provide quality and reliable analytics. Also, cost of investment in the big data technology may be a serious hindrance for many home care service providers. Big organizations with deep pockets such as the Texas hospital mentioned earlier in the article can afford such investments. It seems that it is going to take a lot of time before big data technology percolates to the lowest levels of healthcare.
Bio: Kaushik Pal (www.techalpine.com) has 16 years of experience as a technical architect and software consultant in enterprise application and product development.
Related: